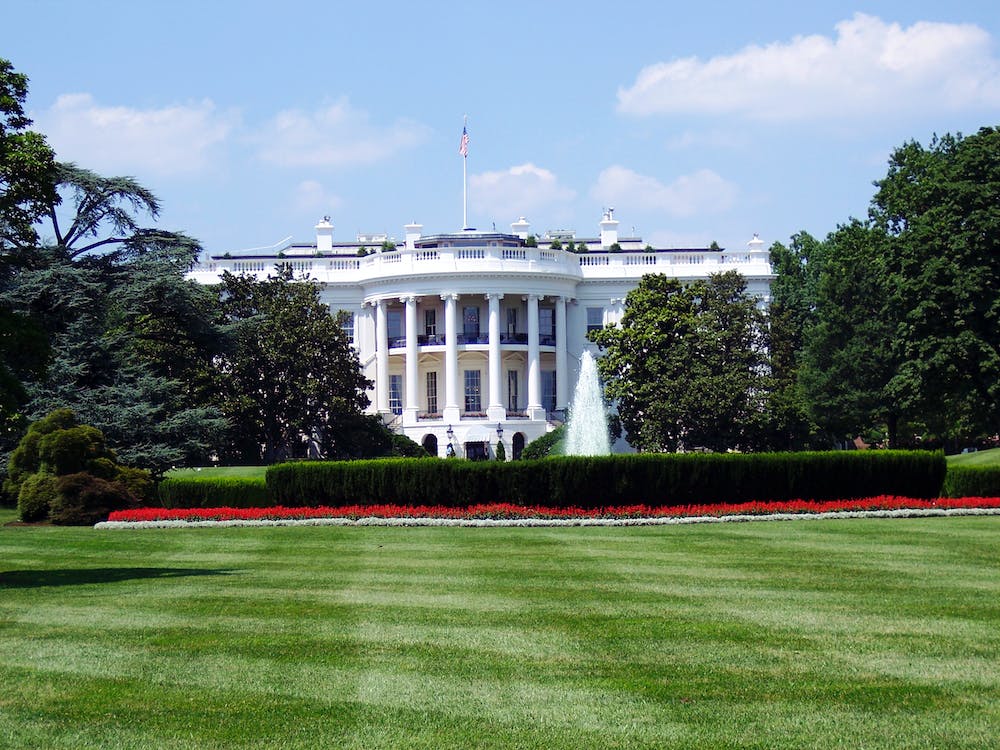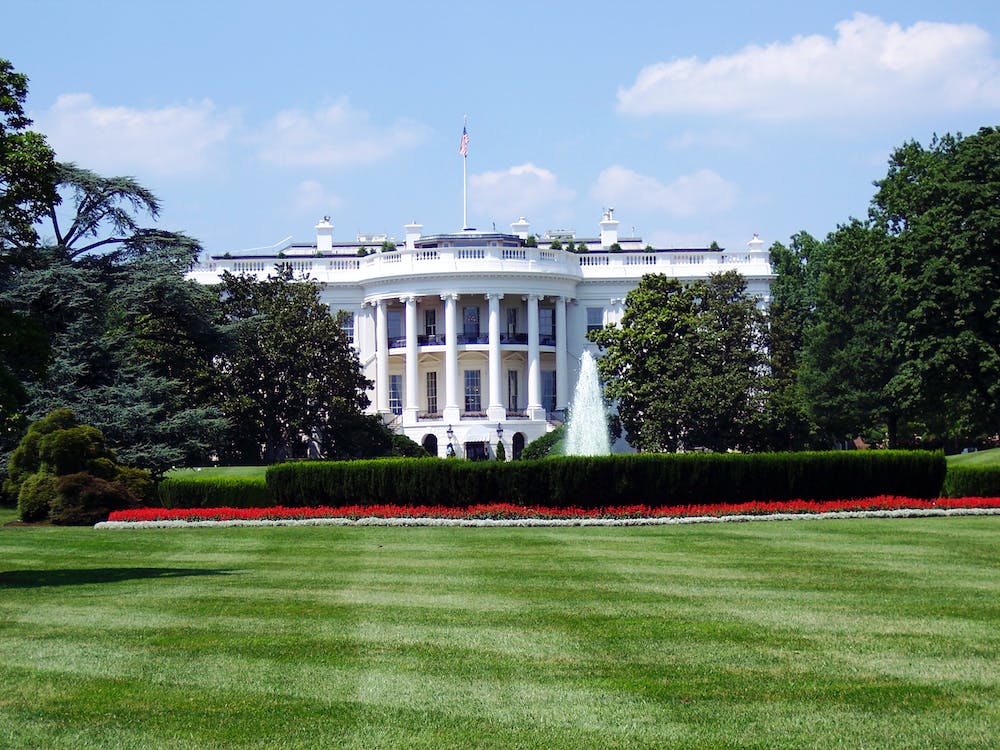 As the most famous residence in the United States, The White House is more than just a building – it's an icon. Home to every President since 1800, this historic neoclassical structure holds a special place in the hearts of Americans. But have you ever stopped to wonder how it would be insured?
Well, hold on to your hats, because we're about to dive into the exciting world of White House insurance!
To start, let's take a look at the building itself. With 132 rooms, 35 bathrooms, and special features like the Oval Office, the Rose Garden, and the iconic Portico. The White House is a massive, four-story structure with a basement and attic. The building has a masonry foundation, and is primarily constructed of sandstone and granite, spanning 55,000 square feet. Constructed in 1792, it has undergone numerous renovations over the years, making it a unique and challenging property to insure.
The unique footprint and construction of the building isn't the only insurance consideration we need to make. As a national treasure and a symbol of American history and democracy, The White House is vulnerable to various risks and threats that must be considered. Here are just a few examples:
Natural Disasters: The White House is located in Washington D.C., which is prone to a variety of natural disasters. From hurricanes and tornadoes to floods and earthquakes, there's always a risk that severe weather could damage the building and its contents. In fact, The White House has experienced its fair share of natural disasters over the years, including a fire in 1814 and damage from Hurricane Isabel in 2003.
Accidents: With so many visitors coming and going, there's always a risk of accidents occurring on the property. Slip and fall accidents, for example, are common causes of injury and could result in a liability claim. Additionally, accidents involving vehicles or machinery on the property could also result in the need for a claim to be filed.
Security breaches are also a significant concern, with coverage required to account for damages resulting from protestor activity or vandalism. Ultimately, the comprehensive coverage provided ensures that this national treasure remains safeguarded for generations to come.
So, what kind of coverage would The White House need to be protected against these risks? How much coverage would it need?
We're glad you asked!
To fully protect this iconic building, we estimate that a blanket property coverage limit of at least $1 billion would be necessary. This would provide complete protection for the building itself, as well as all of its historical contents and any additional structures on the property.
Liability coverage is also a crucial component of any insurance policy for The White House. As a high-risk property and a popular tourist attraction, it's essential to protect against potential lawsuits resulting from injuries sustained by visitors or damage to neighboring properties caused by events on the property.
All in all, insuring The White House is no small feat. But it's not just about protecting a building – it's about protecting a national treasure. With comprehensive property and liability coverage, we can ensure that this iconic structure remains protected for generations to come.
So there you have it – the exciting world of White House insurance! Who knew insuring a building could be so fascinating? But when it comes to a national treasure like The White House, it's essential to have the right protection in place. So next time you're admiring this iconic structure, take a moment to appreciate all the hard work that goes into keeping it safe and sound.
Interested in learning more about your personal insurance, email us at hello@veroinsure.com or call 773-945-9000.
Vero Insurance is a niche broker with a focus on providing insurance placement and risk management services to high-income families. Here at Vero, we love to provide you with exciting and fun articles to learn more about insurance and how it impacts your life. Visit our other blogs to find more information.
While Vero does offer a wide variety of personal insurance coverages, our main coverages include personal umbrella insurance, auto insurance, and homeowner's insurance. To find the best coverages for you and your family, use the contact form below so you can be at ease knowing you're covered. If you're looking for commercial insurance, please visit Worthy Insurance.